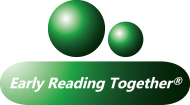 Early Reading Together® is:
designed to enhance the support which parents/whānau provide for their children's language and literacy development
a programme comprising 3 workshops over 3 weeks (each workshop lasts 1 hour and 15 minutes)
specifically designed to support children and parents from diverse language/literacy, cultural, educational and socio-economic backgrounds
implemented by experienced educators in ECE services, schools and community organisations, in collaboration with community librarians
practical, user friendly, enjoyable and manageable for teachers, parents, librarians and children
effective when it is implemented as described in the fully-scripted Workshop Leader's Handbook
based on a sound theoretical and research framework.
Early Reading Together® helps parents to:
Understand more fully the ways in which talking with young children and reading to them (from the time they are babies) helps the child's language and literacy development
Explore additional ways of supporting children's language and reading development when they are reading stories and rhymes, and singing songs together
Find out more about books, rhymes and songs which are suitable for young children and enjoyable for them
Borrow books and other resources from libraries, and access support from librarians.
Overall and longer term goal of Early Reading Together®:
To help all children to develop a love of language and reading and the range of language and literacy competencies they need to function confidently and effectively within their communities and wider society.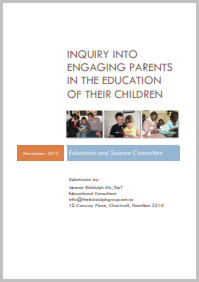 Best Practice
The Early Reading Together® programme is a best practice example of an approach that enables parents and communities to support their children's learning.
For further information (including effective strategies for engaging parents, families, whānau, aiga, and communities in formal education), please see Jeanne Biddulph's Submission on the Parliamentary Inquiry into engaging parents in the education of their children.