In 2015, Adam Rivett (Principal of Waimate Main School) wrote a Sabbatical Report based on a synthesis of school visits, interviews and professional reading looking at how schools can support effective parenting in their communities leading to children having better learning experiences at school.
The Sabbatical Report is available for download in PDF, and addresses the following questions:
What does research tell us about the impact of out of school factors on children's academic performance in school?
What is the latest brain development research on the development of the brain in the first 5 years of life and what can primary schools do about this?
What are schools doing to support parents to be more effective in the first 3-5 years of a child's life and what difference (if any) is this having on student academic performance within school?
Where schools and other social agencies are involved together to support parents, how are they making these partnerships with parents sustainable in the longer term?
What are the parents, who are being supported by schools and other social agencies, saying about what affect these school and community partnerships are having for them?
---
NOTE: In 2016, Adam Rivett wrote a letter to NZEI (NZ's largest education union) and extracts from that letter follow: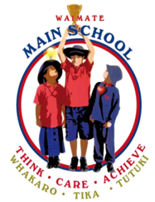 Our school has used Reading Together® for about 4 years now and we are also part of the Early Reading Together® programme too through our involvement with the Parenting Hub, which was set up on school grounds to support parenting in our community.
My research clearly shows that parents have an immense impact on the educational outcomes of their children. Some NZ research I looked at, suggested that this impact could be as high as 65% of student outcomes attributed directly to parenting. One English author I looked at suggested out of school factors could account for almost 80% of how well a child does at school.
To be part of this [Reading Together®] programme has been such an honour. It is a brilliant programme and parents find it very, very helpful. At our school, our Reading National Standards are the highest of the three core subjects and I am convinced that our participation in Reading Together® has a large part to play in this.
It seems to me that after 10 years of being a Principal, the biggest problem facing our education system is not what schools are or aren't doing, but really what parents are or aren't doing. The number of ill prepared children entering our schools is just astounding. I see now that the education of parents is just as important, if not more important than the education of their children.
To this end, Reading Together® and Early Reading Together® are two outstanding tools in our toolbox to do this.